Our Kids BJJ Classes Keep Students Active And Excited To Train
Our Kids Brazilian Jiu Jitsu program is specifically designed to introduce children to the art and techniques of Brazilian Jiu-Jitsu in a safe, structured, and fun environment. We're helping kids from across all of Nashville develop their confidence, discipline, self-defense skills, and overall physical fitness.

Our Kids BJJ classes are offered in two age groups: ages 5-8 and ages 9-14. Just fill out the short form below to get started!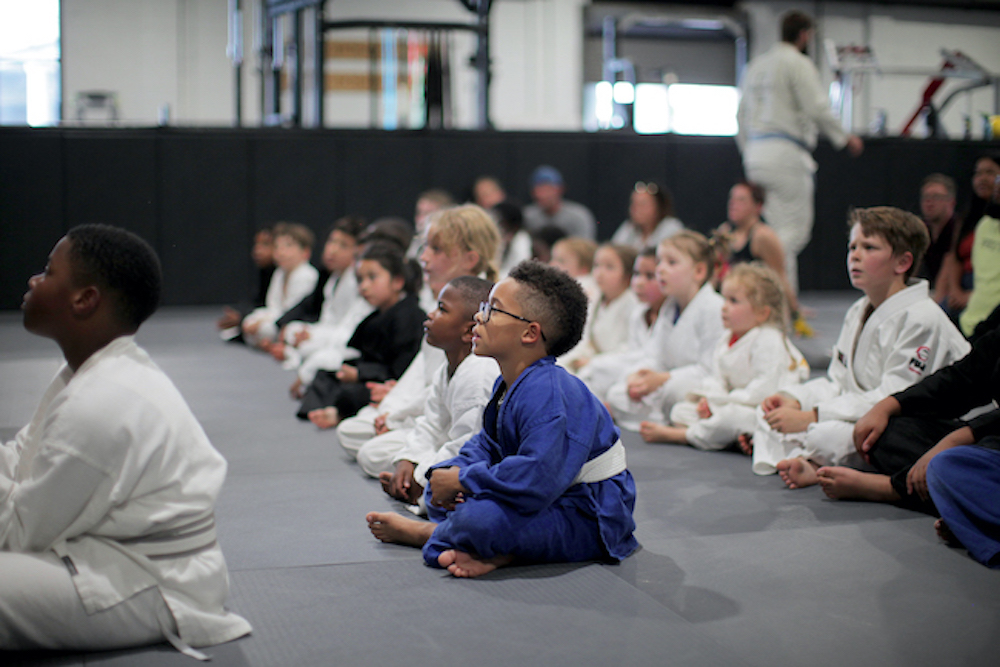 From Fitness To Self-Defense, Our Kids BJJ Class Has It All
At Nashville MMA, we're not here to teach students how to fight. But we do offer effective self-defense and conflict resolution strategies for the moments of conflict that are simply unavoidable.
With Our Kids Brazilian Jiu Jitsu classes, your child can build confidence in themselves one day at a time. BJJ is a ground-based discipline that takes strength and size almost completely out of the equation. Instead, it focuses on establishing proper leverage and technique to overcome an opponent.
With us, your child can:
Build strength, coordination, and speed
Learn how to maintain control in a tense situation
Protect themselves and the people around them
Walk away with incredible self-confidence and lifelong habits of physical activity

Your Child Will Be Thrilled From Day One In Our Kids Brazilian Jiu Jitsu Classes. Join Us In Nashville Today!
We're proud to work with students of all ages and abilities. Give your child the opportunity to develop essential life skills, build confidence, improve their physical fitness, and have a great time while learning self-defense techniques.
Take the first step today by filling out the short form below to learn more about our Kids BJJ program, class schedules, and how to enroll your child.